THE FILMFESTIVAL SILAFEST 2013
Detaljer

Överordnad kategori: Filmer
Publicerad onsdag, 25 september 2013 07:33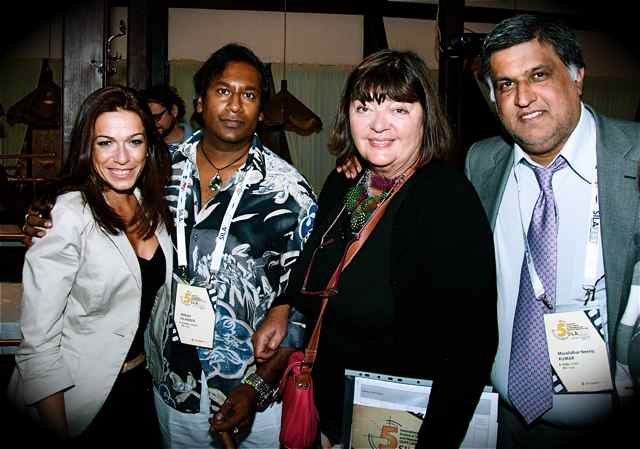 The fifth edition of the serbian filmfestival "SILAFEST" was arranged, as always, In the small town of Velio Gradiste along the Danube River by the border to Romania. Veliko Gradiste lies approximately 115 km east of the capital Belgrade.
The SILAFEST is an international festival of Tourism and Ecology films. Last year, Travelfilm.se and Mr.William Kilander participated with the film "XII Festival de Habanos", a film about the largest cigarevent on earth, held in Cubas capital every year in the end of February. "XII Festival de Habanos" won the "Blue Danube Award" for Best Tourism Reportage in 2012.
This year, 2013, Mr. Kilander was invited to be part of the jury. The unique thing about the SILAFEST, is that the jury does not see the partipicating films prior to the festival! This means a lot of jurywork and decisions to be made during the festival, of course.
Nonetheless, the jury of 2013 did not have any difficulties to decide which films to be given the numerous awards and the "Grand Prix-award" was unquestionable and unanimous among the jurymembers:
-The russian film "Second Wind", directed by Sergey Tsyss, was outstanding this year, mentions William.
A lot of activites such as fishing competion, cooking classes and excursions gives the SILAFEST a unique brand of its own.
-I was struck by the relaxed atmosphere of the SILAFEST already last year, says Mr. William Kilander. Thats why I wanted to return!
For more information regarding the SILAFEST 2013 and the awards: www.silafest.com
Please note: The SILAFEST is part of CIFFT - International Committee of Tourism Film Festivals www.cifft.com
BILD+TEXT: "The Jury of SILAFEST 2013 - Class of 2013":
Sandra Vlatkovic (NTOS), William Kilander(Travelfilm.se),
Gorica Popovic (actress) and Neeraj Kumar(Businessman) (Bulgaria& India)